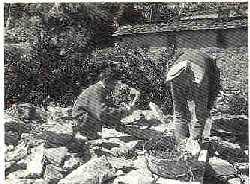 Officials in the department of science and technology (DST) have woken up to the necessity of low-cost housing. The department has set rolling a project to develop low-cost houses that are adapted to agro-climatic conditions and develop local building materials and skills of local artisans by linking them to appropriate laboratory-based techniques.

The novelty of the scheme, according to DST officials, is that the project will be expected to be financially self-sufficient, after being supported by the DST in the initial stages.

A DST official says, "Most of our earlier efforts in promoting low-cost housing were not self-sustaining because the techniques, materials and building skills did not become an integral part of the local economy and our structures remained mere exhibits." To set matters right, DST's project will design houses according to the constraints of different areas. It will also make an inventory of forest and agro-based biomass for building purposes and will suggest technical methods of treating them to make them durable. A software package will be developed to give users a choice of designs based on materials they can afford. Centres will be set up in villages and will be staffed by local masons and artisans who will be trained in improved techniques by scientists from various building research institutes.

The success of this scheme, say officials, would depend on its commercial performance. According to S Chatterjee of DST, "The project can become self-sustaining only if the local artisans gain from it. This will be possible only when these centres have the capacity to cater to both small villages and bigger districts."