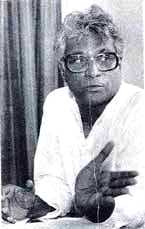 The American multinational company Cargill Inc has abandoned a proposal to establish a $15-million salt manufacturing unit near Kandla port in Gujarat. The decision came on the eve of a satyagraha planned by Janata Dal leader George Fernandes on the birth anniversary of Mahatma Gandhi, who led the salt protest during British rule.

Cargill spokespersons say the decision to withdraw was motivated by the anticipated delay and litigation before land at Kandla was allotted. However, their opponents claim the withdrawal was effected because they highlighted successfully the adverse impact of the plant on small salt manufacturers and on coastal ecology. Besides, the state government had ordered studies of the possible impact of large-scale salt units near Kandla port.

Fernandes now intends to launch an agitation against the Reliance oil refinery that is to be built in the Kutch region of the state. He says the factory will not only dislodge the traditional occupants of the area but also sound the death knell of India's only marine national park.