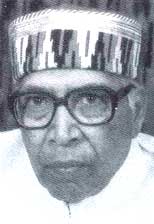 What is good for the environment in Himachal Pradesh seems to depend entirely on political ambitions in the state. HP governor Gulsher Ahmed's decision to revive proposals for huge cement plants in Chamba and Mandi districts has triggered yet another round of political controversy. Ahmed's decision reverses the cancellation by his predecessor, Bali Ram Bhagat, of the projects in January.

The cement projects were mooted by the state's former BJP government and Ahmed's move has angered the Congress, which is lobbying against the cement plants on environmental grounds. Says Union communication minister Sukh Ram, who hails from Himachal Pradesh, Ahmed's reversal of the cancellation order is "a populist measure, not in the larger interest of the state and its environment".

But Ahmed justifies his decision, saying, "I belong to Satna in Madhya Pradesh, where there are five cement plants and I can vouch there is no pollution because of them."

But at the root of the problem is the state BJP hoping to enlist public support by pushing the cement projects and the state Congress seeking to thwart the plan by opposing the projects on environmental grounds.