Gentle on critical pollution
Additional image::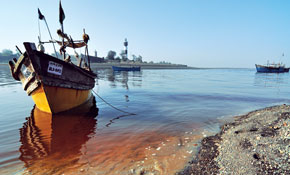 After declaring 43 industrial areas in India as critically polluted and imposing a moratorium on their expansion, the Union Ministry of Environment and Forests is going easy on them. As many as 23 critically polluted areas have been removed from the moratorium list since last October on the basis of inadequate action plans submitted by the respective states.
Non-profit Centre for Science and Environment evaluated the pollution status of two such places—Vapi in Gujarat and Cuddalore in Tamil Nadu. It found that pollution in these chemical hubs continues to exceed norms, putting a question mark on the ministry's intent to tackle pollution.