Draft of Meghalaya Mining Policy 2009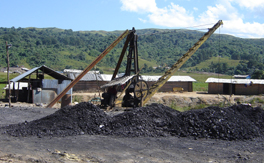 This draft Meghalaya mining policy details series measures initiated by the government to tap various minerals. It stresses on urgent need to protect the environment along with the mining activities & talks about foreign direct investment and public-private partnership to tap rich mineral resources.

To facilitate systematic scientific and planned utilization of mineral resources and to accelerate the mineral based development of the State, the Mining Policy has been formulated for the state of Meghalaya to ensure optimal utilization of available mineral resources, development of vast mineral potential, generate revenues for socioeconomic development, upliftment the economy of the State and enhance the employment opportunities.