Order of the National Green Tribunal regarding growing air pollution in Delhi, 26/11/2014
Order of the National Green Tribunal regarding growing air pollution in Delhi, 26/11/2014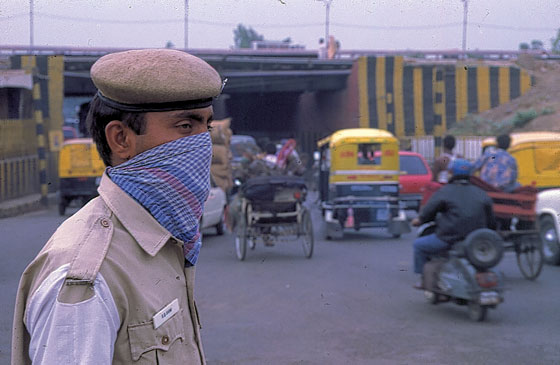 The National Green Tribunal (NGT) has passed the order that all the petrol and diesel vehicles older than 15 years would not be permitted to ply on the national capital's road. 
Order of the National Green Tribunal (Principal Bench, New Delhi) in the matter of Vardhaman Kaushik Vs. Union of India & Ors. dated 26/11/2014 regarding growing air pollution in Delhi.
The Tribunal noted that the interim report submitted by the Secretary, MoEF "primarily outlines the steps, which are generic in nature, to be taken by various authorities and to prepare and chalk out effective action plans. In other words, nothing substantive has been suggested, it does not reflect any steps which have been taken by the authorities concerned for providing and controlling the air pollution in Delhi primarily resulting from vehicular pollution and burning of plastics and other materials in open."
---
Judgement Date:
Wednesday, November 26, 2014