Capital project and infrastructure spending: Outlook to 2025
Capital project and infrastructure spending: Outlook to 2025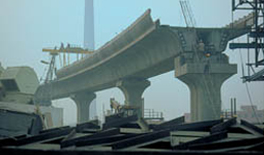 This new report by PricewaterhouseCoopers analyses the scale of current infrastructure investment and also assesses the prospects for future investment from now to 2025 across 49 of the world's largest economies including India.

Says that India will add another 500 million to its urban population over the next four decades and will have to spend significantly on infrastructure development in major sectors as energy and telecommunications. Infrastructure spending has begun to rebound from the global financial crisis and is expected to grow significantly over the coming decade.
That is the main finding of Capital project and infrastructure spending: Outlook to 2025, an-depth analysis of 49 countries that account for 90% of global economic output.